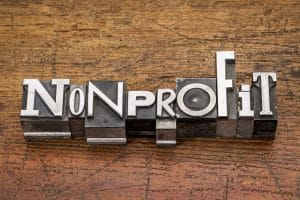 Right now, the turmoil in our country has revealed that despite there being serious problems in many of our institutions, the people in our country are good at heart, and that has never been clearer with the eagerness at which they donate to groups and organizations helping their community. People simply want to help organizations that help others. This means for a not-for-profit company, you need to be able to show them exactly what you hope to do in their community, and also assure them that you're a professional organization who will put their dollars to good use. MDPM Marketing for Nonprofits knows that a custom-built website is a great way to showcase your strengths and help your not-for-profit grow!
The Benefits of a Custom Nonprofit Website
When we build a custom website, we work with you through each step to ensure the final product offers an accurate reflection of your company and the services you offer your community. We also incorporate SEO-rich content and local schema in the back-end and front-end of your site, content that appeals to the algorithms of popular search engines like Google, Bing, and Yahoo. This means over time, your content helps you land on a higher position on a search engine results page (SERP) when people look for similar organizations in their community. From making a great first impression online to overall reputation management for people researching your company, a custom nonprofit website is a great way to attract volunteers and donors, and show that you have a real chance to provide services and opportunities to those in need.
The Prep and Set-Up Process
First, let's look at how we begin. We always start with an initial interview, in which we talk to you about your mission and what services your company provides. You also have a chance to show us similar websites you like and discuss what aesthetics and functions you want to see implemented. From there, our team starts gathering files and images that will be used in the design. We set things up in Wamp, activate necessary plugins, and begin to create and/or import advanced custom fields that will be used for various details and social media icons. Next, our builders set up your site's domain, import fonts, and font weights, and set global styles that will be used to ensure a uniform look on each individual page within your site.
Building Your Pages
Now, the building begins! We want to ensure each page looks great on any device a person may be browsing with. This means we build your entire site top-to-bottom on 400px. Next, we scale up from 400px, the usual smartphone screen size, to 780px, the usual tablet size. We continue this process, rebuilding each individual internal page and altering layouts and design elements to look great on various sizes, all the way up to the width of a large desktop screen at 1920px. The process is completed for not only the homepage but every internal page too!
The Benefits of a Mobile-First Approach
Google practices mobile-first indexing, which means sites with a mobile-first approach tend to gain better rankings on a SERP. As a result, they rank higher when someone performs a search using keywords linked to their company. By taking this approach, we help make your not-for-profit easier to find online. We also ensure your pages are easy to read and navigate whether someone uses a smartphone or a desktop, so you don't turn anyone away by making the process of navigating your pages cumbersome.
Uploading Your Copy
Your initial interview, and the subsequent discussions with you throughout the design and build process, give our copywriters plenty of information to create content that matches your voice and style. Once your copy is complete and the build is done, we start uploading the copy to the site. We then set up navigation, internal links between pages, and call-outs and special sections. We will add a map platform and accurate contact information, and bring other assets into the design, like images or forms. We also build special pages too, such as a Member Portal page, which we often create for not-for-profit clients.
Quality Checks and Going Live
On our end, we will perform a final quality check to identify and correct any missing links, issues with photos or images, out of place design elements, or other issues. Throughout the process, we will send you comps and other items for approval to ensure you're completely satisfied with the design and function of your new custom nonprofit website. We also do a quality check for the copy, too! Once everything is complete and you've approved the final product, we can complete our favorite part, making the website live for the world to see! If you signed up for an SEO package with blogging or newsletters, we begin this part of the process. Our team also helps ensure you maintain an active social media presence if requested and offers technical support. We know that a functional and attractive homepage is about more than just SEO, it's also about making a great first impression and showing people, whether volunteers or donors, that you're worth investing time and money into, and that you can bring something positive and engaging to your community. If you have any questions about this process, or if you would like to schedule an interview and get started, then please contact our team today!
MDPM Marketing for Nonprofits Provides Custom Content
A custom website for your not-for-profit can help your organization grow and attract new potential investors and volunteers. At MDPM Marketing for Nonprofits, we know how to create custom content that reflects your mission and puts your best face forward online, while also offering better SEO at the same time. To learn more about crafting custom content and SEO strategies, please call MDPM Marketing for Nonprofits today at 214-531-3006. As states begin to slowly open up again, now is a perfect time to invest in your online marketing strategy, so you're ready to host events, fundraisers, and other activities to help your organization grow!