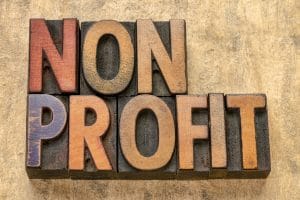 Reputation management helps increase your visibility online while also ensuring that people interested in your mission or your not-for-profit can find positive and engaging content online. A vital part of this process is to start and maintain an active Google My Business (GMB) page. In today's blog, MDPM Marketing for Nonprofits discusses the importance of these pages for search engine optimization (SEO) and reputation management, as well as the special options we provide specifically for nonprofits!
What is a Google My Business Page?
A GMB page is a listing that contains important information about your company. Whether you're a small business or a not-for-profit, having this page is essential for improving SEO and providing greater visibility online. Each page contains details that will be pulled to create a listing on a search engine results page (SERP) or on Maps. When you look for a nonprofit or business within your community, often the listing will contain contact information, URLs, and images that are taken from both the local schema in the backend of your website and your GMB page. This means that operating a page and keeping it updated with current information regarding your hours and location are crucial for an accurate listing on a SERP or Maps!
The Link Between SEO and GMB
Google's goal is to direct users to the results they need. It takes a number of factors into account, including an active social media presence and a mobile-friendly responsive website. However, a major factor to consider is your online reputation. Google wants to make sure it directs people to the best possible location or company that matches their inquiry, not necessarily the closest in distance. This means what people say online matters. A Google My Business page contains a place for people to post reviews, and an active page shows the search engine's algorithms that you're engaging with people online and providing excellent service for your community. Each listing should contain your physical address (if applicable), hours of operation (which should be updated for holidays), website URL, and quality photos of your team in action. If you have positive reviews or negative ones, you should also have responses that are professional.
To further understand the link between these pages and SEO, let's look at how Google ranks a listing on a SERP. First, the algorithms look at relevance. Is the business relevant to the searcher's needs? Having clear-cut and detailed information about your organization and your mission is key, as this is taken into account when ranking. Distance is also taken into account, so be sure your address is up-to-date, as well as the cities you serve. However, if your organization is a group without a set location that serves multiple communities, this may not be as important of a factor. The algorithms have also been known to direct people to places a little further away if they appear more relevant.
Finally, prominence is key. The algorithms want to make sure this is a trusted source, so they will look at reviews and other details that will be in your listing. Having positive reviews means a better reputation and greater prominence in the eyes of the algorithms. When we help you manage and operate these listings, we take these factors into account too, ensuring you have optimized content.
How We Manage Your Page
MDPM Marketing for Nonprofits knows how to create and manage a page in a way that improves your online reputation and also provides an SEO boost so you're more likely to land on a higher spot on a SERP. If you have a page, we can claim it and update as needed. We also have the ability to create one if you don't already have one. Our team will ensure your listing contains up-to-date hours of operation, contact information, and good quality images to showcase your organization's mission. We're happy to adjust hours during holidays for you as well! We can write and post blogs to improve visibility, and also create custom banners that incorporate your logo and your aesthetic, creating a uniform appearance between your website and social media accounts. We also know how to help encourage good organic reviews, and how to respond to negative ones in a way that is professional and positive. We know that not-for-profits operate on razor-thin margins and that what people say online is a huge factor in the ability to attract donors and volunteers. Luckily, we have strategies to help, and all of that begins with a GMB page!
Special Options for Nonprofits
We also know that a not-for-profit is different than a small business, so we know how to capitalize on that with specialized content for your listing. For example, we can create events you can share on social media about upcoming fundraisers or get-togethers. If you don't have an office location, we can create a page that doesn't need a physical address, and instead focuses on hours of operation and include your phone number and other contact details. We can also provide a link for people to give donations, and help your organization continue to thrive and assist your community! If you have any questions about marketing and search engine optimization for your organization, feel free to contact our team. We would be happy to talk to you and create a customized plan to help you continue to reach your goals!
MDPM Marketing for Nonprofits Provides Reputation Management
Our team wants to help you enjoy better reputation management online with an active and up-to-date GMB page. At MDPM Marketing for Nonprofits, we know how to manage these pages with accuracy and custom content. To learn more about the importance of these listings for your SEO and reputation management, please call MDPM Marketing for Nonprofits today at 214-531-3006. Now that states across the country are finally starting to open, you can begin hosting events and fundraisers to help your mission grow. Increasing visibility online is a great first step toward attracting donors, investors, and volunteers!