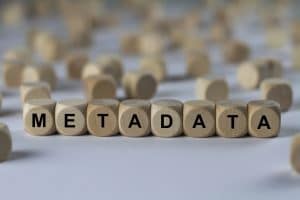 The past several months have seen operations for many not-for-profits struggle, unable to host events to raise funds or even continue their mission to help the community and those in need. However, now that many states in the country are opening a lot of nonprofits have a chance to grow again, and many find themselves in a position where their services are needed more than ever. This is why a solid marketing plan is crucial for improving your chances of being discovered and, in turn, increase the ability to attract the support and funds needed to make a difference. While SEO helps you obtain better positions on a search engine results page (SERP), often it's the metadata in your listing that makes people more likely to click and support your organization. In today's blog, MDPM Marketing for Nonprofits discusses how we use this data to help your organization!
Better Rankings with SEO
As we mentioned above, for the metadata to encourage people to click on your links and view your website, you first need to gain a high position on a SERP. When you Google for information about not-for-profits in your community, you want to not only be on the first page but one of the first results. After all, how many years has it been since you looked at the second page of a SERP (or the bottom of page one for that matter)?
Google and search engines like Yahoo and Bing have one goal: direct users to the results they need with options that answer their queries. The better they accomplish this goal, the more likely a person is to return and use their services again. While all search engines make tweaks and adjustments to their algorithms to improve their services, they always keep a strong focus on content. If a website has original content that is well-written and free of errors and duplicate copy, this tells potential clients it's a source that is worthy of a user's attention.
Our team creates content that employs organic internal links, local and service-related keywords, and local schema in the website's backend (which is pulled for Map listings, such as images, addresses, and phone numbers). We also take steps to ensure your webpages load quickly and are responsive on screens of all sizes, meaning you have an easy time navigating it whether you use a smartphone or desktop. These factors combined help improve SEO and lead to higher positions on a SERP. From there, the information in the metadata will help encourage clicks!
Gaining More Clicks with Metadata
Basically, this information is a preview you see on a SERP. You have the title of about 50 to 60 characters and a description of about 160 characters. Basically, the listing will look like this:
Title: Art Classes for Students
Description: We have free courses for children ages 6 to 16, helping them learn to work in multiple mediums and express themselves! To learn more, please call (555) 555-5555.
If you don't fill in this information in the backend of each page, the search engine will do it for you, pulling copy from the page. However, by creating original descriptions for each page, we ensure relevant keywords and information is always visible, which could help convince people to click. These clicks and time spend on your webpages could eventually help improve SEO too, as the information in these snippets don't directly impact SEO, but the presence of people on your pages could make the real difference.
Creating Your Metadata
First, we will create a unique title for each page. You will need different titles for your page on volunteering and your page discussing upcoming fundraising events. The description will include a brief snippet about the page's contents. Having original copy on each page improves SEO and also helps people who search for specific services. For example, if you have a website for a not-for-profit that teaches painting or art, and someone Googles "art classes for kids" then they will likely be directed to your unique page on art classes for younger students, addressing their query better than a general snippet about art classes would. They will then be more likely to check out your organization, and hopefully, support your community endeavors!
Bolster Your Online Marketing Now
As web trends change and popular search engines make updates to their algorithms, what is considered modern and trendsetting will change. After all, a website is only "modern" for about three years before your design looks outdated and your SEO could be negatively impacted. If you have an outdated website, we can help redesign your pages or create brand-new ones to incorporate updated metadata, ensure mobile-friendliness, and help you enjoy higher spots on a SERP. MDPM Marketing for Nonprofits understands that your not-for-profit venture operates on incredibly thin margins, and helping your community members with their needs means being able to grow and attract donors, investors, and volunteers. Your success also depends on the people that benefit from your services being able to find you! Our team is ready to help you bolster your online marketing plan and find success!
MDPM Marketing for Nonprofits Understands SEO and Online Marketing
When people look for organizations with missions similar to yours, you want to be discovered on the first SERP, and more than that, you want your brief snippet on that page to increase the odds of them visiting your website. At MDPM Marketing for Nonprofits, our team understands that first impressions and a professional appearance are crucial for helping not-for-profits of all kinds attract new volunteers, donors, and investors. To learn more about SEO and online marketing, please call MDPM Marketing for Nonprofits today at 214-531-3006. As states continue to open up, your not-for-profit has a chance to once again create events and fundraisers to help you continue on your mission. We want to help bolster your online marketing reach so you can not only grow and ensure these events are successful, but so you can help your community and make a real difference as well!