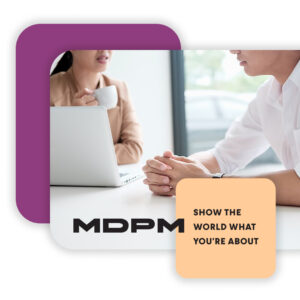 As a nonprofit organization, you need to show your donors what you are up to on a consistent basis. This includes getting out into the world to talk with the public, but these days, your online presence plays just as big of a role in your ability to help others. Your custom content on your website is a valuable tool to do this, and ever-increasingly, social media is a huge part of how we interact with others.
With our team of digital marketing experts at MDPM Marketing For Nonprofits, you can focus more on doing what you love. We provide custom social media posts for your organization so that you can dedicate yourself to helping others, rather than spending all day trying to craft a message. This aspect of running a nonprofit can be difficult, so we are here to help you continue to spread your message. Talk to our team about your options today!
Reach More Supporters With Custom-Crafted Social Media Messaging
These days, it seems like everyone is on social media, and if your organization is falling short on managing yours, you could miss out on bringing new people in. Since you rely on volunteers and donations, you need to keep the public excited about what it is that you do. Custom social media posts can help you to interact with your community and engage them on a consistent basis.
It may seem like social media is easy until you start to work on your own posts. It is a completely different animal in the nonprofit world, and turning to a team of professional digital marketers can help you to connect with the public without spending all day trying to do it. Talk to our team about ways to build an audience with social media.
Show People What You Do And How You Do It
Alongside consistent messaging, social media allows you to share what you are doing in real time. If you have an event, you want to be able to bring people in at a moment's notice, and having your own place to share your photos and videos can be a real help. Part of the fun of running your own nonprofit organization is connecting with others and building a following, so take some time to learn how the most popular social media platforms can help. With our custom social media, you can be present and active for all of your supporters.
Enhance Your Social Media Presence With MDPM For Nonprofits!
Your nonprofit organization has to not only stay active, but you have to be able to express that with your community. To find out more about how social media can help, give us a call at MDPM Marketing for Nonprofits in Dallas, TX today with a call to (214) 531-3006.