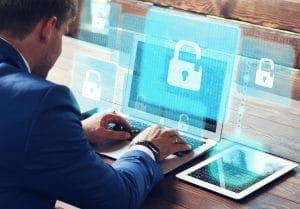 Running a not-for-profit organization can be an incredibly rewarding experience. You have the opportunity to help those in your community and bring awareness to very important issues. However, we know that operating these organizations takes a lot of work, which could mean little time to dedicate to issues like website security. Fortunately, MDPM Marketing for Nonprofits understands, and our team of designers and builders are ready to help create custom content with built-in defenses against common cyber threats, such as data breaches and even DDoS attacks. After all, your donors and investors need to know they can trust you with their information, and their financial support!
The Dangers of Lax Security
Whether you run a small business or a not-for-profit, your website is often the first impression many people will gain from your company. If you hope to attract volunteers, donors and investors, you need a site that not only looks and functions great, but is also safe. If you have security issues, such as data breaches, that expose sensitive passwords, email, or payment information, this could cause your reputation to suffer. People may assume you don't care enough to put precautions in place, or worse, that you're simply not a trustworthy organization worth investing time and money into. Since not-for-profits operate on such thin margins, you need to have a good reputation and solid online marketing plan, and creating a secure website that stands strong against bad traffic and data leaks is crucial.
WordPress and Wordfence
We build and maintain the websites created for our clients in WordPress. This platform is not only easy to navigate for our clients, but also allows us the ability to truly customize and create unique designs, ensuring no one is receiving a dull, templated site. Another benefit is security. The platform is very well-defended since the core of it is maintained by such a large community of users. This popularity means that when bugs occur, they are discovered quickly and fixed just as fast.
To defend the font-end of your web content, we use Wordfence, which is designed specifically to work with WordPress. The program provides a firewall at the endpoint, or your server, which provides end-to-end encryption and protection. The program then scans for malware and provides plugin flagging and login protection, ensuring the protections in place can't be bypassed, as they often are with cloud-based front-end alternatives.
Cloudflare SSL and DDoS
We have two different layers of back-end protection for our clients to defend them against backlisting, DDoS, and IP-based flagging. With Cloudflare Secure Socket Layer (SSL), our team establishes an encrypted link between a browser and your web server. Any and all data transferred to and from your website remains private to prevent breach or theft! Along with safeguarding you and your visitors' information, SSL has been shown to boost page load times and improve SEO, which can have a beneficial impact on where your organization lands on a search engine results page (SERP).
With Cloudflare DDoS, we use a plugin designed to anticipate and defend against Denial of Service (DDoS) attacks. A DDoS attack could halt traffic, preventing people from accessing your website and compromising sensitive data. With this program, bad traffic is halted while normal traffic proceeds without interruption, ensuring your visitors enjoy optimal performance when checking out your webpages.
Strong Password Storage
To ensure we can design and build your new custom website in an optimal timeframe, we need to have your files, logins, and other important information accessible on one place for our designers and builders. Having this sensitive information in one location means we need to take steps to safeguard it, and we do so by employing Keeper Security. The program ensures all passwords and login details are encrypted, and only our team has access to them. We even store our own information in this program! After all, you have a mission to help those in your community, and we want to make sure you continue to succeed and grow!
Creating a Custom Website
Do you have a template website or an out-of-date version you haven't replaced or updated? Or, as is the case for some organizations, do you not have one at all and instead rely solely on social media accounts? As you can see from today's blog, our team creates custom sites that reflect not only the aesthetics and vision of our clients but also have built-in security features meant to protect your sensitive data, along with the information of your visitors and donors. If you would like to learn more, feel free to contact MDPM Marketing for Nonprofits today. We would be happy to discuss options and help create a marketing plan and custom homepage that fits in your budget and helps further your mission. If you have any questions about how we approach and maintain website defenses for our not-for-profit clients, or if you have general questions about online marketing and SEO, please give our team a call. We have experience working with nonprofits and know how to provide the content needed while still working within your budget. Be sure to visit our website to see examples of past projects we've completed, as well as details on our packages.
MDPM Marketing for Nonprofits Improves Website Security
Ensuring strong defenses against common cyber threats is crucial for your not-for-profit's online defenses and your reputation. At MDPM Marketing for Nonprofits, our team knows how to implement online defenses that work for your organization's budget and protect you and your clientele's data. To learn more about how we improve your online content's defenses, please call MDPM Marketing for Nonprofits today at 214-531-3006. Even if your organization is unable to create events and other opportunities for fundraising, that doesn't mean you can't still work on improving your online marketing reach.