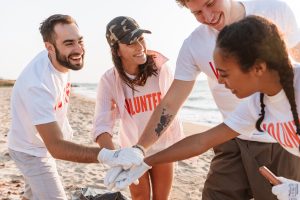 If someone wants to learn more about your nonprofit organization, where will they go? Well, odds are they will go online and check out your website. Which means having a custom, intuitive design that looks great and contains relevant, vital information is a must. To help your company thrive and your mission grow, your custom website will need a few factors. In today's blog, MDPM Marketing for Nonprofits looks at five indispensable factors every site needs.
You Need a Mobile-First Design:
Not only do we look up companies online to research them, we likely do so on our smartphones or tablets. If you don't have a mobile-first, responsive design, that means your website could be hard to navigate on a device. However, we build several versions of your website from the ground up, ensuring that no matter what device is used to visit your pages, they will look great and people will have no trouble finding the information they need.
Work on Your About Us Page:
People want to know about a nonprofit and the services they offer, and surprisingly that often starts with a visit to your About Us page. Volunteers, donors, and other organizations want to make a connection with the people behind the mission, so having an About Us page with well-written bios and professional photography is a great way to make a good impression.
Make Sure Your Social Media and Reviews are Visible:
People want to know how you've impacted your community, and whether that impact has in fact been a positive one. By having reviews posted on various places on your homepage and subsequent pages, and links to social media on every page, you make finding this information easy, and you also showcase what your group will bring to the table for donors and volunteers.
Create Calls to Action:
You should make contacting you with questions or requests as easy as possible. On every page, be sure you have a Call to Action at the bottom, with phone numbers, email, and links available for people to contact you. They should never have to wonder how, or navigate multiple pages to find this information.
New Content:
To maintain a good position on a search engine results page (SERP), you need information for Google to crawl and index. Having a steady stream of new content can do just that, as you provide pages of content with organic SEO, including relevant keywords and link strategies, on a regular basis. We often accomplish this with blogs!
Do You Have Questions About Your Nonprofit Website?
Your website is often the first contact people have with your organization, so you want to put your mission's best face forward. Our team is ready to help with a design that fits your budget and your vision. Contact MDPM Marketing for Nonprofits in Dallas, TX today by calling (214) 531-3006 to learn how we can help you.