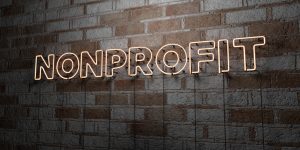 For many nonprofit organizations, the pandemic has limited donations and volunteer opportunities. Just surviving 2020 became a goal, and even in 2021 chances to grow have been slim. But at MDPM Marketing for Nonprofits, we urge you to consider making big changes to your marketing plan for 2022. With the right online footprint, you can help your not-for-profit gain new support.
A Look at Your Online Footprint
Talk to our team! We will begin by looking at your not-for-profit organizations mission, and also examining your online footprint. This will let us know if you're reaching the community you need to, or if you're reaching anyone at all! From there, we can help craft a marketing plan that is tailored to your organization's mission, and one that fits within your budget. We've worked with many nonprofits in the past, and we know how to help with straining your already limited resources.
Custom Websites and Organic SEO
Organic SEO means creating quality content for your website, including custom webpages and blogs, that helps you become more easily discovered by people Googling your group or similar companies in your community. Taking an organic approach means that as Google changes theory algorithms and SEO standards, you don't have to make major changes to your marketing. We also help create custom websites that reflect the latest industry standards in SEO and UX (user experience). We want a clean, sleek design that looks professional, and may entice people support your group, volunteering their dollars and time.
Reputation Management
People love the chance to support a good cause and to help others in their community. But they need to know that your organization is one that will actually do this, and to be convinced they need to know what other people are saying. Reputation management means helping you obtain good reviews that showcase your strengths and also allow you to maintain an active and engaging social media presence! A good reputation online is absolutely vital for a nonprofit business, and we know how to help implement a successful strategy.
If you have any questions about how we create and implement a custom marketing plan for a not-for-profit, or if you would like to get this process started, simply give us a call at the number below! We look forward to hearing from you, and helping you make huge strides in 2022.
Do You Have Questions About Updating Your Marketing?
It's not too early to begin think about 2022, and what you can do help your nonprofit organization grow and thrive in the coming year. To get started, simply contact MDPM Marketing for Nonprofits in Dallas, TX today by calling (214) 531-3006 to learn how we can help your company reach your community.