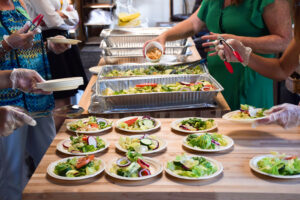 As a nonprofit, you're always looking for ways to attract volunteers and donors, helping you in your mission to serve your community. Marketing is a major necessity, as people need to know they're investing their time and energy in a legitimate organization. Which is why MDPM Marketing for Nonprofits is now offering interactive features, which make donating a snap, and help your company make a great first impression on potential donors and volunteers.
Adding New Features to Your Website
We have a number of new interactive features we could use to upgrade your website. For example, we may incorporate the ability to make inquiries or appointment requests online, and set up a payment and donation portal. For convenience, you can have paperless signature forms, notices and pop ups, and an email sign up list and live chat to stay connected to people. Our team will also work with your current providers to ensure you're making full use of the tools and resources that you've paid for on your website.
Boosting Your Professional Appearance
When people visit your website, this is a chance to make an instant impression on them. After all, how long do you spend on a website before you make a snap judgment about their professionalism? A sleek and modern site let's people know you're professional, and our features make donating simple without any roadblocks. This helps your group obtain funds to continue your mission. Each site we design is custom-made for our clients, and incorporates the latest in Google's industry standards, as well as organic SEO to help people find you easier when they search online.
Ready to Get Started?
If you're ready to get started, then contact our team today! We can offer a free assessment of your online presence, so we can better understand what reach you have, and what steps we can take to help you improve your marketing game. November is here, which means 2021 is almost over. Why not start making changes today? We can help you start 2022 on the path to an updated and modern site, and improved online marketing and social media outreach. If you have any questions about our options, or about how we can help your nonprofit, then contact our team today. We've had experience helping other not-for-profits in our community and across the nation, and we look forward to helping you too!
Do You Have Questions About Updating Your Website?
We want to help your not-for-profit thrive and continue to help those in need in your community, and we're ready to assist you with marketing and SEO. To get started, simply contact MDPM Marketing for Nonprofits in Dallas, TX today by calling (214) 531-3006 to learn how we can help your not-for-profit reach your community.